Representatives from countries and institutions all over Europe gathered in Marseille, France, in March this year to meet each other for the first time. This remarkable group intends to do something very special with ROV operations in a Horizon 2020 European Commission funded project that will continue for the next 42 months.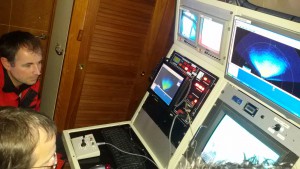 The project name is  Dexterous ROV: effective dexterous ROV operations in presence of communication latencies. This initiative is developing marine technology in Europe –  for European industry.
Remotely Operated Vehicles –  ROVs – are currently used in areas where it is too difficult, dangerous or costly for human beings to operate. The DexROV project will make it possible to control these ROVs from a safe operations center located on shore, rather than on a ship – as is currently necessary for ROVs that operate underwater.
Representatives from all of the partner institutions were present at this gathering: Spaceapps (the overall coordinator), Comex, ISME, IDIAP, Graal Tech, Jacobs University and EJR-Quartz.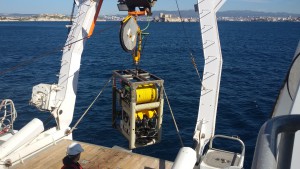 More than just a 'names-to-faces' exercise, the three-day meeting allowed partners to inform each other about their roles in this exciting and ambitious project.
Consortium partner Comex hosted the DexROV official kick-off meeting at their head office in Marseille. Partners were treated to a tour of the facilities including Comex's Hypo and Hyperbaric testing facilities.
A highlight of the meeting was the expedition on Comex's Janus II vessel to a wreckage site in the waters off the coast of Marseille. Consortium partners were able to see an ROV in action and see the current state of ROV operations up close.
At the conclusion of the meeting, partners had developed a strong working relationship with each other putting them in a good position to achieve their goals.