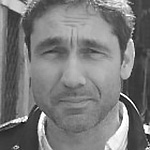 MARTIN COURCHESNE
Martin Courchesne is currently working as research engineer for the CEA in the interactive simulation and virtual reality lab.

He specialises in validated simulators for training and prototype development in the fields of robotics, offshore, defense, and ground and amphibious vehicles.
Mr Courchesne has been developing physics-based simulation software for over 20 years. His software has been used in scientific research, video games and the real-time physics simulator Vortex SDK.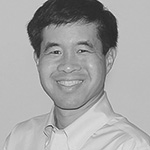 DR. TERRY FONG
Terry Fong is Director of the Intelligent Robotics Group at the NASA Ames Research Center, and is Project Manager of the NASA Human Exploration Telerobotics (HET) project. The HET project tests advanced telerobotic systems on the International Space Station. Dr Fong is also Deputy Lead for the NASA Resource Prospector Mission lunar rover.
From 2002 to 2004, Dr Fong was the deputy leader of the Virtual Reality and Active Interfaces Group at the Swiss Federal Institute of Technology (EPFL). From 1997 to 2000, he was Vice President of Development for Fourth Planet, Inc., a developer of real-time visualisation software.
Dr Fong has published more than 100 papers addressing space and field robotics, human-robot interaction, virtual reality user interfaces, and planetary mapping.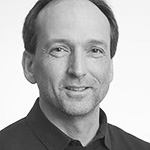 PROF. THOR FOSSEN
Thor Fossen is Co-Director at the Centre for Autonomous Marine Operations and Systems (AMOS). He is a Professor of Guidance, Navigation and Control in the Department of Engineering Cybernetics at the Norwegian University of Science and Technology (NTNU). His research includes mathematical modelling and simulation for aircraft, marine craft, unmanned vehicles, guidance, and navigation and control systems. He is also an expert in sensor fusion and observers for navigation systems.
Prof. Fossen is the author of the textbooks 'Handbook of Marine Craft Hydrodynamics and Motion Control' (Wiley, 2011) and 'Guidance and Control of Ocean Vehicles' (Wiley, 1994). He has also published more than 300 conference and journal papers.
Prof. Fossen is one of the founders of Marine Cybernetics AS.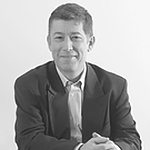 PROF. YVAN PETILLOT
Yvan Petillot (Heriot-Watt University, Edinburgh, Scotland), is an expert in autonomous systems, image analysis and control in subsea environments. He has made major contributions to the fields of underwater navigation, multiple vehicle collaboration and signal processing applied to sonar and video imagery.
Prof. Petillot has a long history of collaborative research within the EU, having participated in seven EU projects, for two of which he was Principal Investigator. He is currently a Royal Society Industry Fellow developing new technologies for the defense and offshore markets at SeeByte Ltd.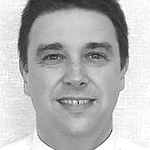 DR. MICHAEL SMITH
Michael Smith is Director of Technology and Innovation at TSC Inspection Systems, where he is responsible for the development of new technologies and products.
He has spent over 20 years developing and promoting Alternating Current Field Measurement (ACFM), a non-destructive crack detection technology, within a wide range of industries.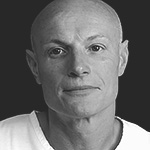 CHRIS CANALE
Chris Canale is a consultant to the DexROV consoritum. Since 2011, he has been an Offshore Operations Manager at TOTAL Deep Water – Engineering, Construction and Projects – operating in Nigeria and Angola. He has worked in the offshore sector since 1999, specialising in ROV operations.
As an expert diver and ROV operator, Mr Canale is experienced and knowledgeable about the current state of ROV capabilities and operations.
Before specialising in undersea ROV operations, Mr Canale was an Aircraft Engineer for Air France.